Send Inquiry
Hand Strapping Tool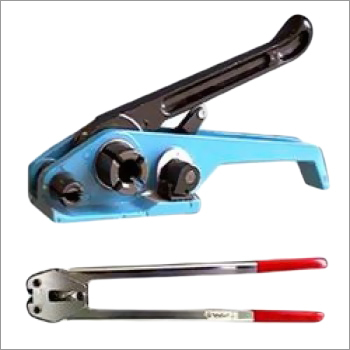 Hand Strapping Tool
Our hand strapping tools are designed to provide convenient and easy-to-use strapping applications so that you can secure carton packages and bundle goods tightly with the minimum effort achieving the maximum seal strength.
Securing loads and packages for transport was never more straightforward than with the aid of our range of hand strapping tools. A tensioner tool and sealing tool – or if more convenient, a combinational banding tool – enable you to strap cartons, boxes or crates as well as to unitise bundles, providing ultimate protection and security.
All our strapping tools are ergonomically designed, safe and easy to use, which makes these hand-strapping tools convenient and ideal even for heavy duty applications.
This strapping tool is an advanced manually operated tools that are widely used for strapping application in packaging industry. Apart from this, our offered Hand Strapping Tool is quite impressive, best in quality, easy to use and maintain.