Send Inquiry
Shrink Packaging Machine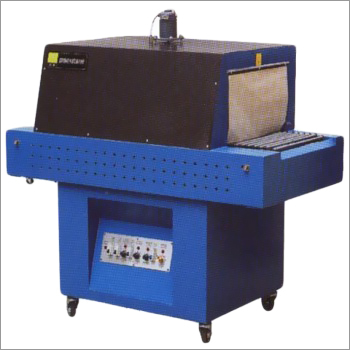 Shrink Packaging Machine
Shrink wrapping, bundle wrapping, etc, is a process during which a product item or a group of items in wrapped in a loose sleeve or envelope of plastic film, which upon application of heat shrinks and tightly conforms to the shape of enclosed contents.
Shrink packaging processes is established considering the increasing cost of packaging and to reduce the cost of secondary packaging. Due to it's practical and cost effective advantages, it has found its use in many industries at various stages of packaging process.
It is used for neat, clean and wrinkle- less wrapping, this Shrink Packaging Machine enhances sales appeal, cuts down packing cost & prevents pilferage. These machines features include coming with built-in electrical protection support, adjustable levelling screws, separate control panel box & digital temperature controller support. This Shrink Packaging Machine takes shape of your product with complete transparency. Additionally, our experienced professionals keep an eye on the entire range during manufacturing.